This past weekend I was on Cub Camp, the many bug bites on my ankles pay testament to this.
I thought I'd share a few of the pictures, none of the Kids, from the weekend.
We had dramatic skys the whole time we were there.
This leaf was caught in a spider's web!
The Kids had a go at Archery..
In the evening we had a campfire with the Guide group next door.
And it was followed by a magnificent sunrise.
I particularly like this shot of the refelection in the kettle
On the second day we took them for a walk along the beach and back up through the forest. We all had a wonderful time.
Linking up to Tuesday Tips & Pics @ Live.Love.Travel and Skywatch Friday.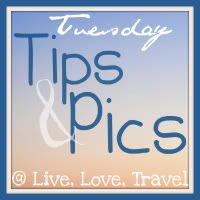 In other news happy 47th birthday to J.K.Rowling.
Rowen